Are you planning a backpacking adventure in Australia? Have you considered the timing of your trip? With Australia's vast size and diverse climate, the best time to visit can vary from season to season, so it's important to know what each season is like.
Summer (December to February)
Northern regions
(QLD, NT)
Southern regions
(NSW, VIC, SA, WA)
Range from 25°C to 33°C (77°F to 91°F), with some areas experiencing higher temperatures and high humidity.
Range from 20°C to 30°C (68°F to 86°F), with occasional heatwaves pushing temperatures higher.
Summer is the best time to visit because of the perfect weather, long days and events. Australian in summer is full of beach trips, festivals, and outdoor events. Summer brings life to cities like Sydney, Melbourne, and the Gold Coast.
Summer in Australia is packed full of activities and excepted like swimming in crystal clear waters, catching waves, relaxing on beautiful beaches or snorkelling the Great Barrier Reef. Summer is also an excellent season to visit national parks and hike across stunning scenery. Although while summer is Australia's perfect season, you should expect significantly more tourists and higher prices.
Things to do in Summer
Beach Hopping
Explore Australia's incredible coastline by exploring various beaches. Go swimming, surfing, and beach parties in popular spots like Bondi Beach in Sydney or Byron Bay in New South Wales.
Music Festivals
Immerse yourself in the vibrant music scene by attending summer music festivals nationwide. Dance to your favourite tunes and make new friends at Falls Festival, Splendour in the Grass, and Laneway Festival.
National Park Adventures
Go on epic outdoor adventures in Australia's national parks. Explore awesome trails like the Blue Mountains, Wilsons Promontory, and the Great Otway National Park, where you can witness breathtaking landscapes and encounter unique wildlife.
Where to go in Summer?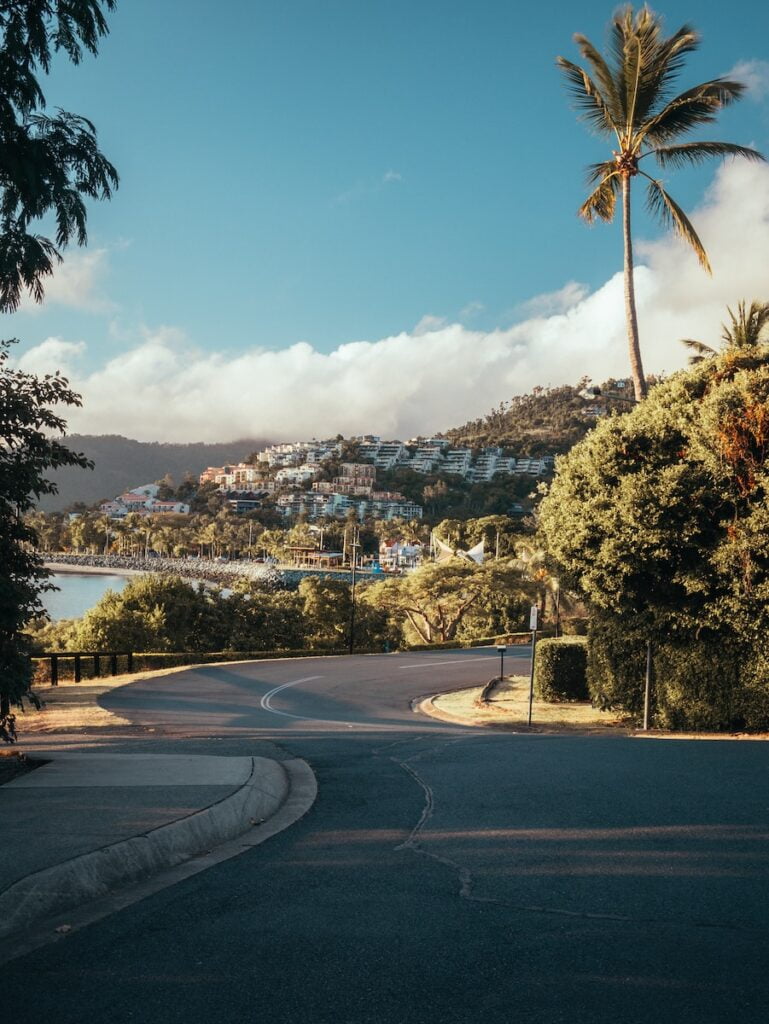 Queensland
Explore the stunning beaches of the Gold Coast and Sunshine Coast, where you can swim, surf, and soak up the sun. Take advantage of the famous New Year's Eve fireworks display in Brisbane or the Cairns Summer Carnival.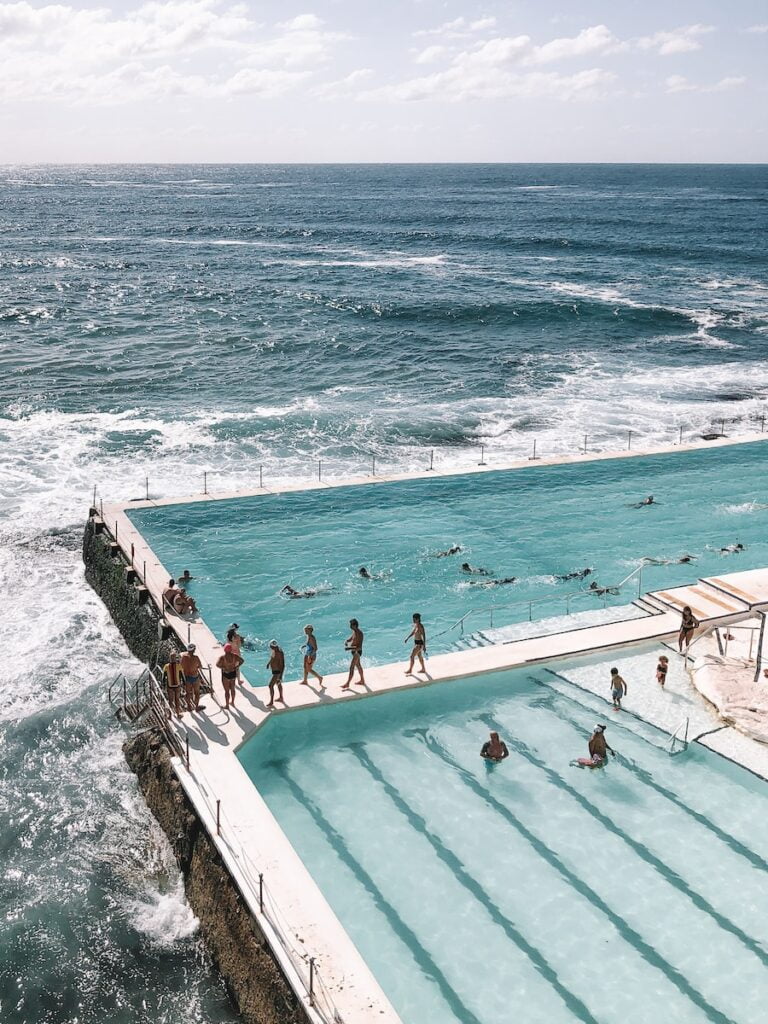 Experience the iconic New Year's Eve fireworks over Sydney Harbour, followed by a summer filled with beach days, outdoor concerts, and cultural festivals. Bondi Beach and Manly Beach are popular spots for sunbathing and surfing.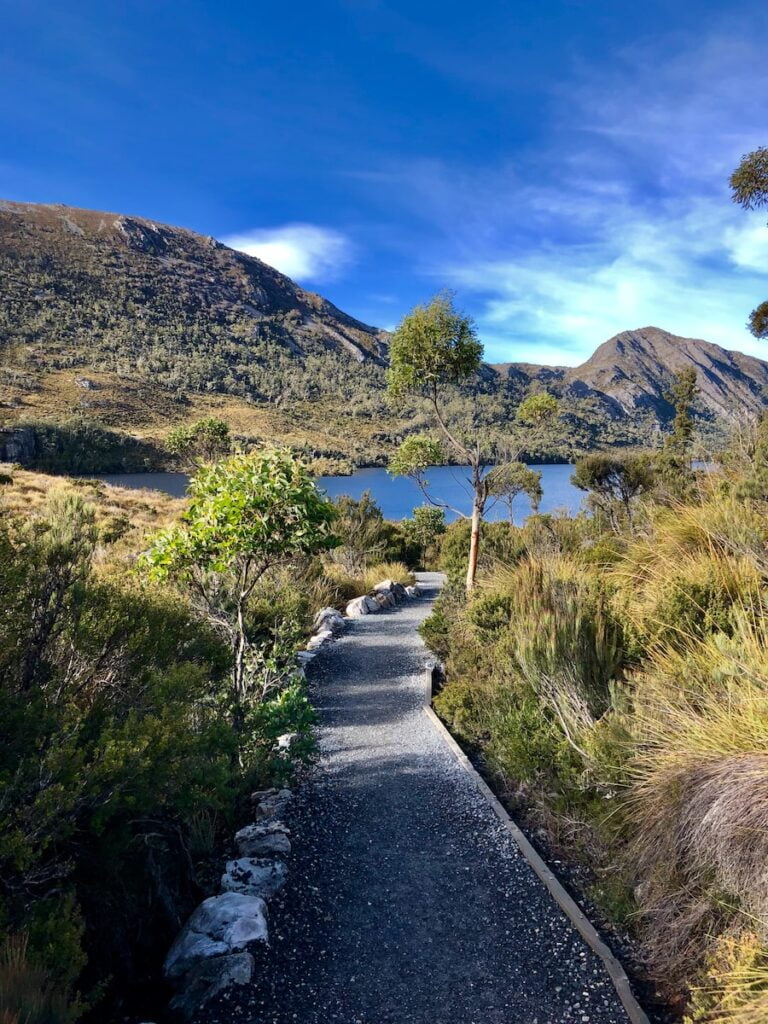 Tasmania
While the rest of Australia experiences hot temperatures, Tasmania offers a more relaxed summer climate. Discover Cradle Mountain, hike through the Bay of Fires or explore the vibrant city of Hobart.
Autumn (March to May)
Northern regions
(QLD, NT)
Southern regions
(NSW, VIC, SA, WA)
Range from 23°C to 31°C (73°F to 88°F), with decreasing humidity.
Range from 15°C to 25°C (59°F to 77°F), with cooler evenings and mild days.
Autumn in Australia has pleasant temperatures and fewer tourists, making it a great season to visit popular tourist attractions. During autumn, visitors to Sydney and Melbourne can enjoy nice weather while seeing the city's landmarks, colourful markets, and cultural festivals.
Things to do in Autumn
Wine Tasting Tours
Backpackers can indulge in the rich flavours of Australian wines by joining wine-tasting tours in renowned regions like the Barossa Valley, Margaret River, and Hunter Valley. Discover local wineries, enjoy cellar door experiences, and savour delicious food pairings.
Wildlife Spotting
Autumn offers fantastic opportunities to encounter Australia's diverse wildlife. Visit wildlife sanctuaries like Kangaroo Island or Phillip Island to see kangaroos, koalas, and penguins up close. Take guided tours to spot migrating whales along the coast.
Cultural Events
Immerse yourself in Australian culture by attending autumn festivals and events. Experience the Melbourne International Comedy Festival, taste culinary delights at food and wine festivals, and celebrate indigenous culture at events like the Adelaide Fringe.
Where to go in Autumn?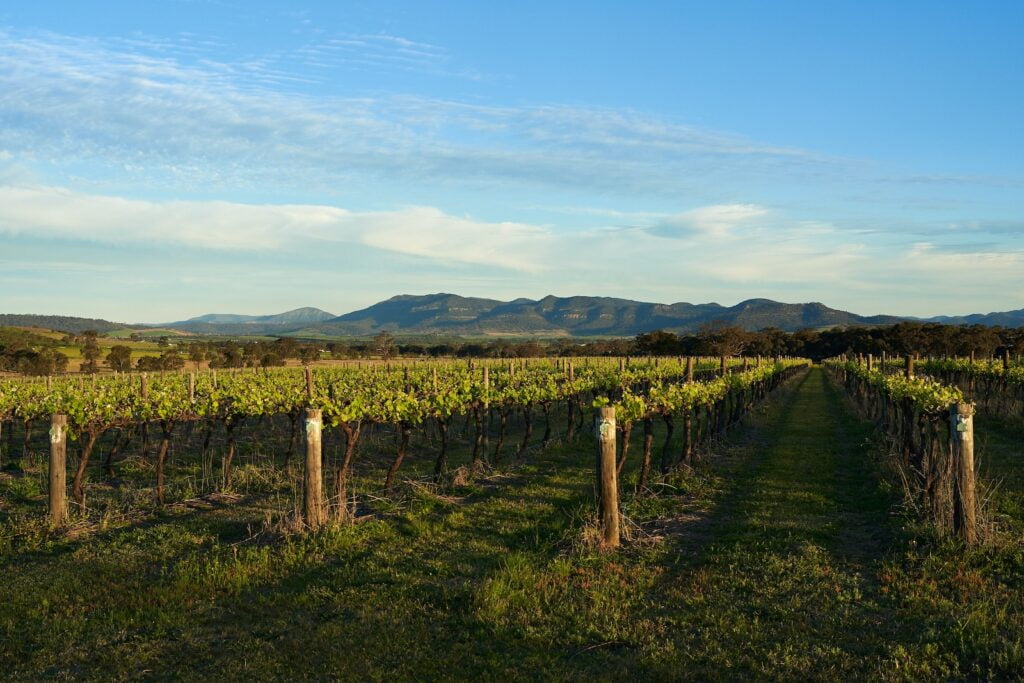 South Australia
Explore the renowned wine regions of Barossa Valley and McLaren Vale during harvest season, indulge in wine tastings, and enjoy the picturesque scenery. Adelaide also hosts the Adelaide Fringe Festival, showcasing a vibrant arts and entertainment program.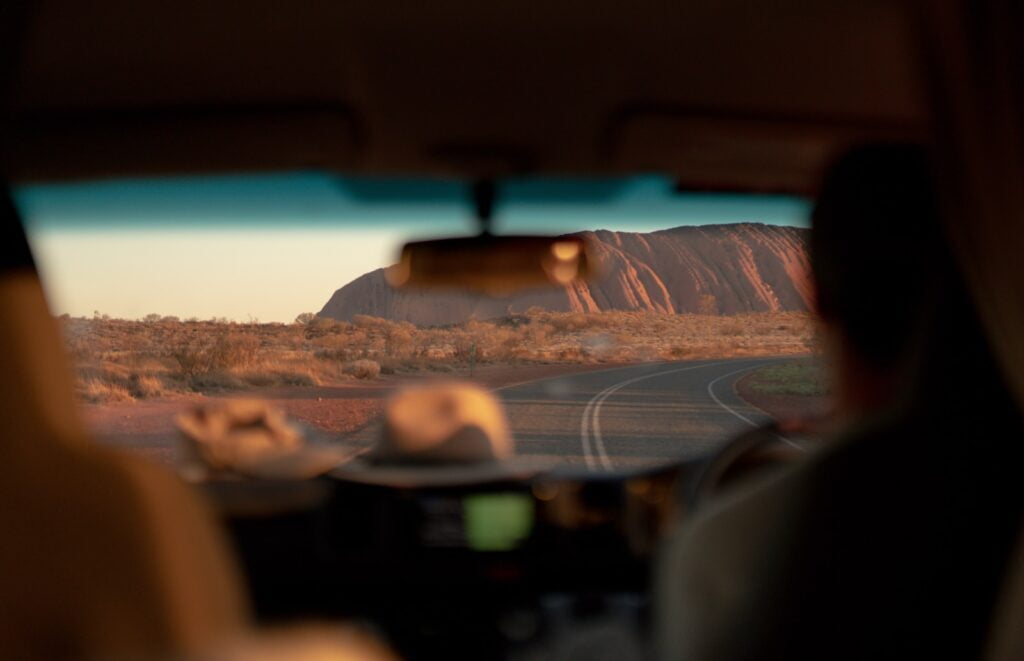 Northern Territory
Autumn is a great time to visit the Red Centre, home to iconic landmarks like Uluru and Kata Tjuta. The temperature is more comfortable for exploring the Outback, and you can witness stunning sunsets over the desert landscape.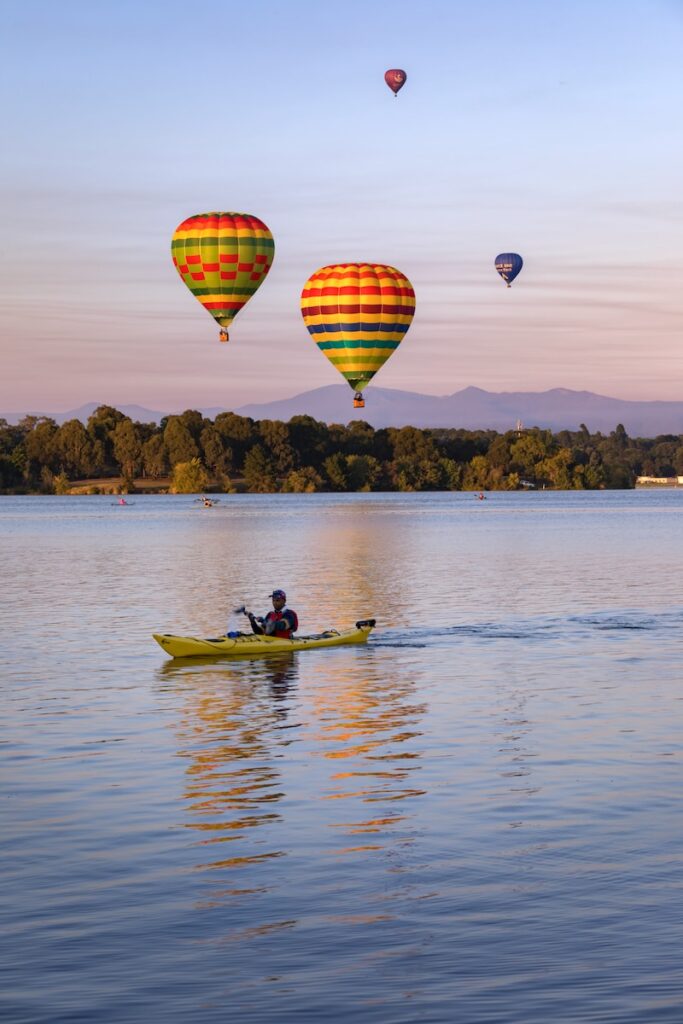 Discover the beauty of Canberra, Australia's capital, during autumn. The city's many parks and gardens, such as the Australian National Botanic Gardens and Commonwealth Park, are transformed into vibrant autumn hues.
Winter (June to August)
Northern regions
(QLD, NT)
Southern regions
(NSW, VIC, SA, WA)
Range from 15°C to 25°C (59°F to 77°F), with cooler nights.
Range from 10°C to 20°C (50°F to 68°F), with colder nights and mild days. Some alpine areas may experience snowfall.
Winter in Australia can be pretty cold, especially in the country's south. This is an ideal time to visit the Red Centre and marvel at iconic monuments like Uluru and Kata Tjuta. The cooler weather is also great for hiking, so venture out to the Blue Mountains or Cradle Mountain.
Winter in Australia has its perks with snow fall in the Australian Alps, where you can shred mountains like Perisher in New South Wales or Falls Creek in Victoria. Cities like Sydney and Melbourne become lively in winter, Vivid Sydney, is a celebration of light, music, and ideas that transforms the city into a sparkling wonderland.
Things to do in Winter
Ski and Snowboarding
Hit the slopes in the Australian Alps for thrilling winter sports activities. Backpackers can enjoy skiing, snowboarding, and snow tubing in resorts like Thredbo and Perisher. Take ski lessons or join snow tours for an unforgettable winter experience.
Coastal Escapes
While it's chilly inland, Australia's coastal regions still offer mild temperatures during winter. Explore scenic coastal towns like Byron Bay, Noosa, or Lorne, where you can enjoy beach walks, cozy cafes, and coastal hikes with stunning views.
City Exploration
Use the winter months to explore vibrant cities like Sydney, Melbourne, and Brisbane. Discover museums, art galleries, and cultural landmarks, and indulge in the city's food scene and nightlife.
Where to go in Winter?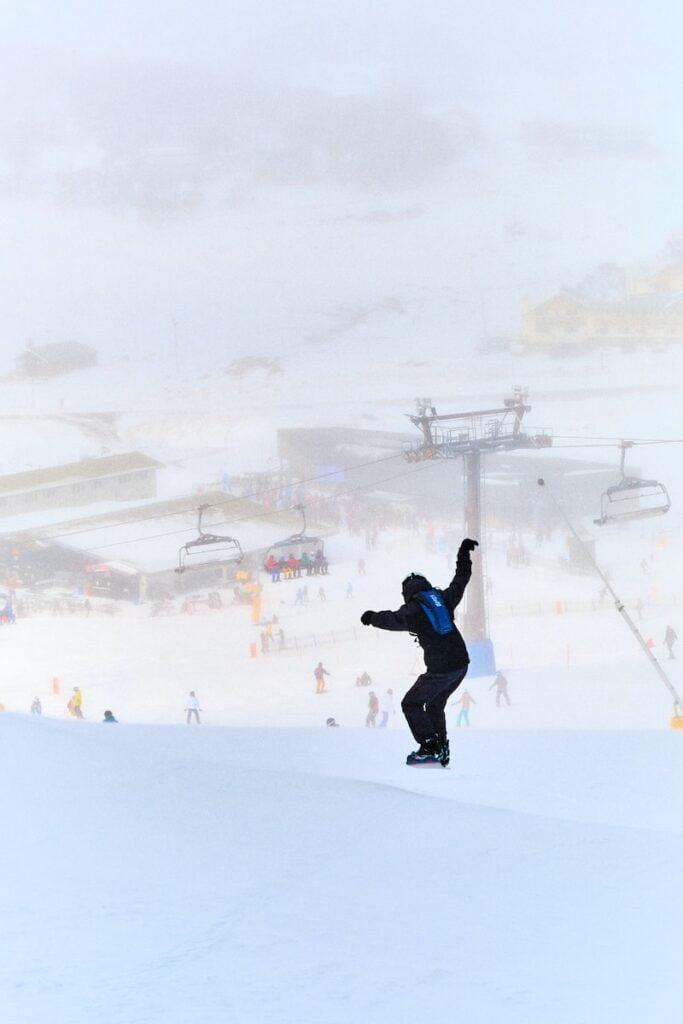 Snowy Mountains
Head to the Snowy Mountains in New South Wales or Victoria's Alpine region for skiing, snowboarding, and winter sports. Perisher and Thredbo are famous ski resorts offering a range of activities for all skill levels.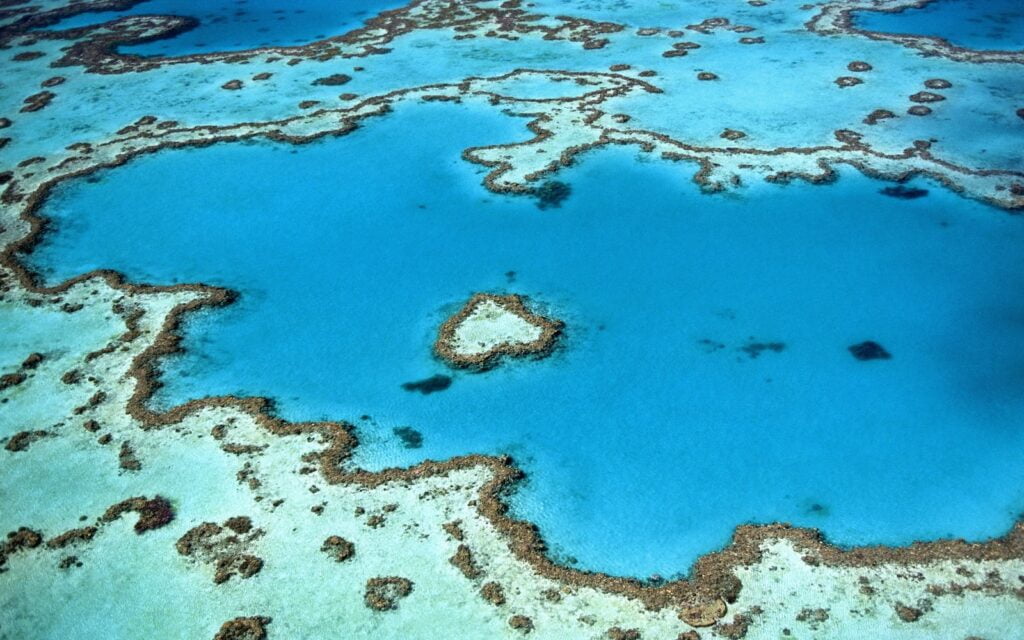 Queensland's Tropical North
Escape the winter chill by venturing to tropical destinations like Cairns and the Great Barrier Reef. Enjoy snorkelling and diving, or take a scenic rainforest walk in places like the Daintree Rainforest.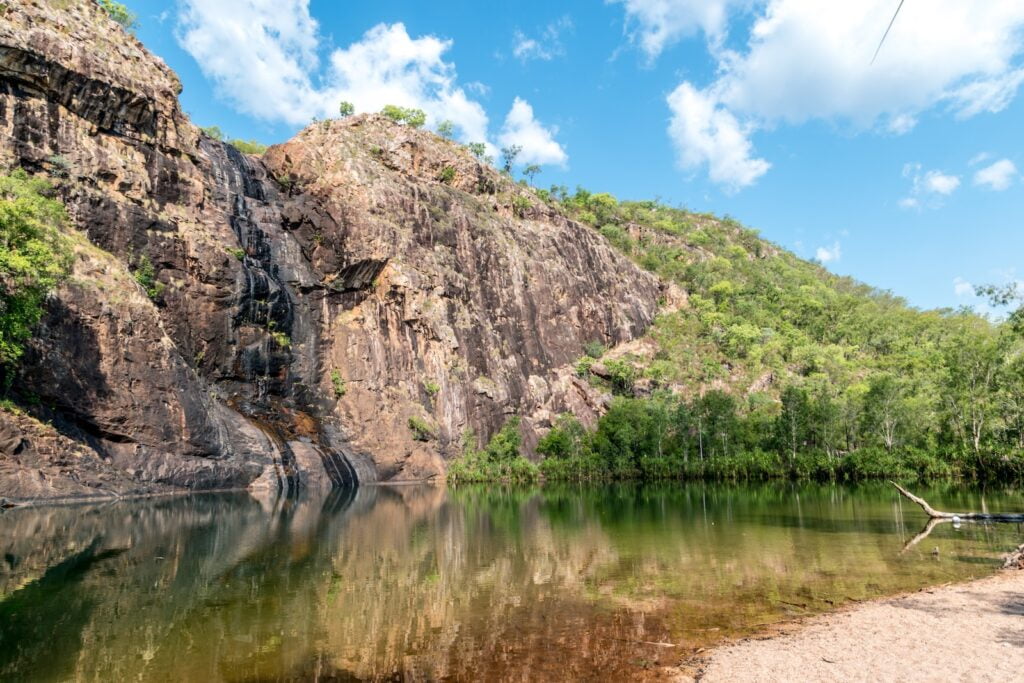 Northern Territory's Top End
While the Red Centre may be chilly, it experiences its dry season, making it an excellent time to explore national parks like Kakadu and Litchfield. Witness breathtaking waterfalls and wildlife in their natural habitat.
Spring (September to November)
Northern regions
(QLD, NT)
Southern regions
(NSW, VIC, SA, WA)
Range from 20°C to 30°C (68°F to 86°F), with increasing humidity.
Range from 15°C to 25°C (59°F to 77°F), with pleasant days and cool nights.
Spring is a fantastic time to visit Australia as the landscapes come alive with flowers and brilliant colours. During spring it's best to make the most of the magnificent national parks like the Daintree Rainforest or the Grampians to observe nature's splendour in full bloom.
Things to do in Spring
Nature Walks and Gardens
Spring is the perfect time for backpackers to enjoy nature walks and visit botanical gardens. Take scenic hikes in the Grampians, explore the Dandenong Ranges, and wander through blooming gardens like the Royal Botanic Garden in Melbourne or the Australian National Botanic Gardens in Canberra.
Outdoor Adventures
With pleasant weather, spring is ideal for outdoor activities. Go kayak in rivers and lakes, try rock climbing in the Blue Mountains, or snorkelling in the Great Barrier Reef. Enjoy the beauty of Australia's natural landscapes.
Wildlife Encounters
Spring is the baby season for many Australian animals. Visit wildlife parks and conservation centres to see adorable koala joeys, kangaroo joeys, and other baby animals. Get familiar with Australia's unique wildlife and learn about conservation efforts.
Where to go in Spring?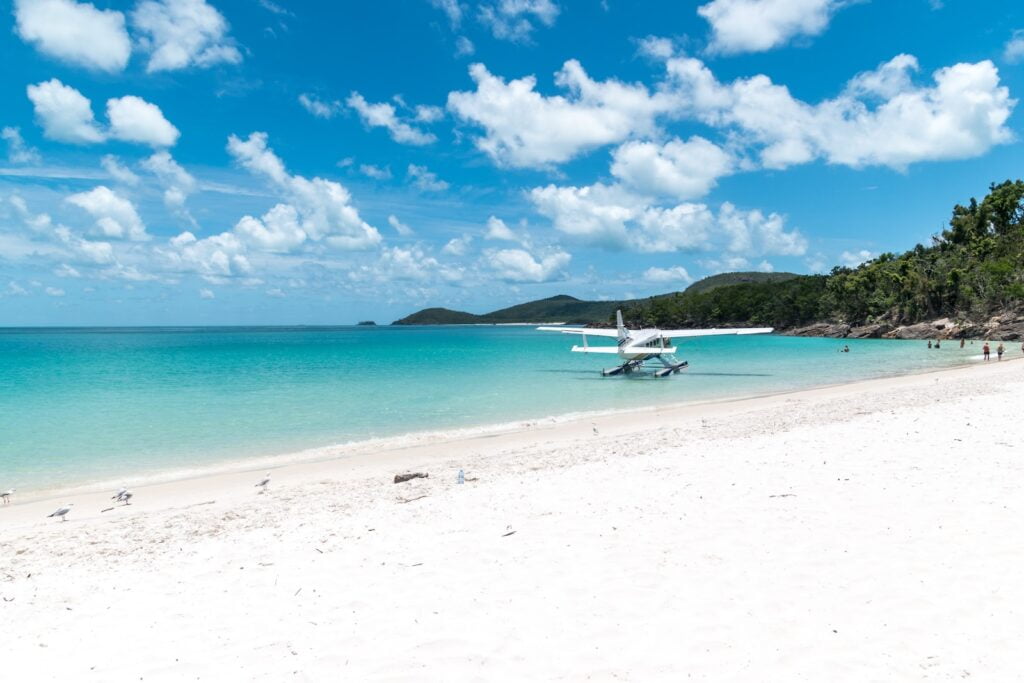 East Coast
The Great Barrier Reef is at its best during spring, with clear waters and excellent diving conditions. Explore the stunning Whitsunday Islands, snorkel in the Great Barrier Reef, or hike along the iconic coastal trails of the East Coast.
Victoria
Spring is the ideal time to visit Melbourne and Victoria's picturesque countryside. Enjoy the famous Melbourne Spring Racing Carnival, stroll through the colourful blooms at the Melbourne Flower and Garden Show, or embark on a road trip along the Great Ocean Road.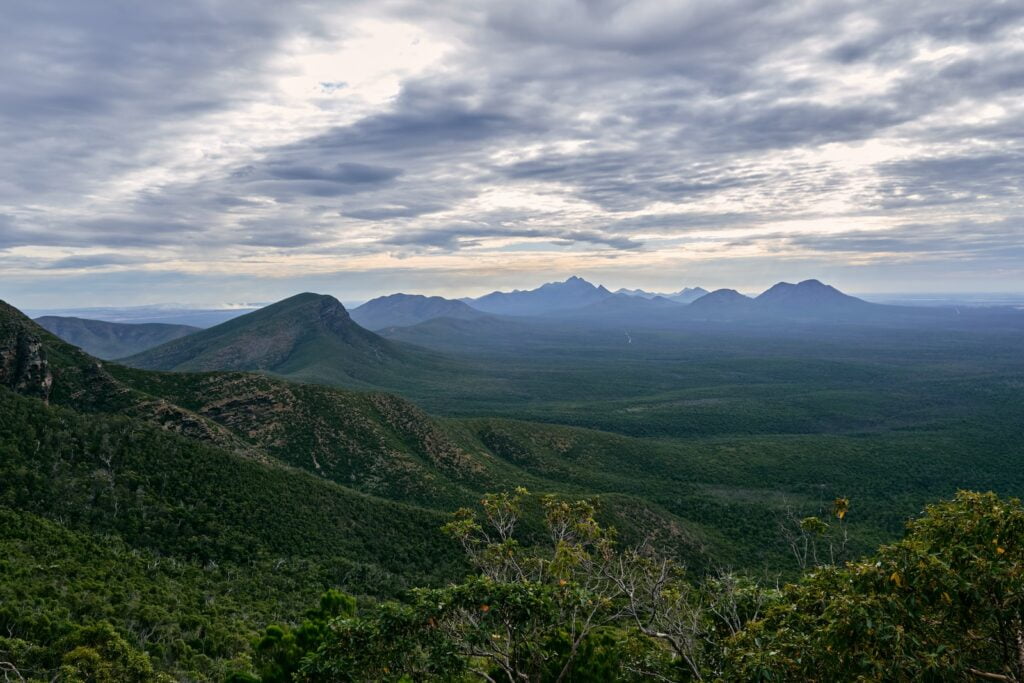 Western Australia
Experience the dazzling wildflower season in Western Australia's Outback regions, where the landscape transforms into a sea of vibrant colours. Visit places like the Stirling Range National Park or Fitzgerald River National Park to witness this natural spectacle.
Northern Territory and Tropical North Queensland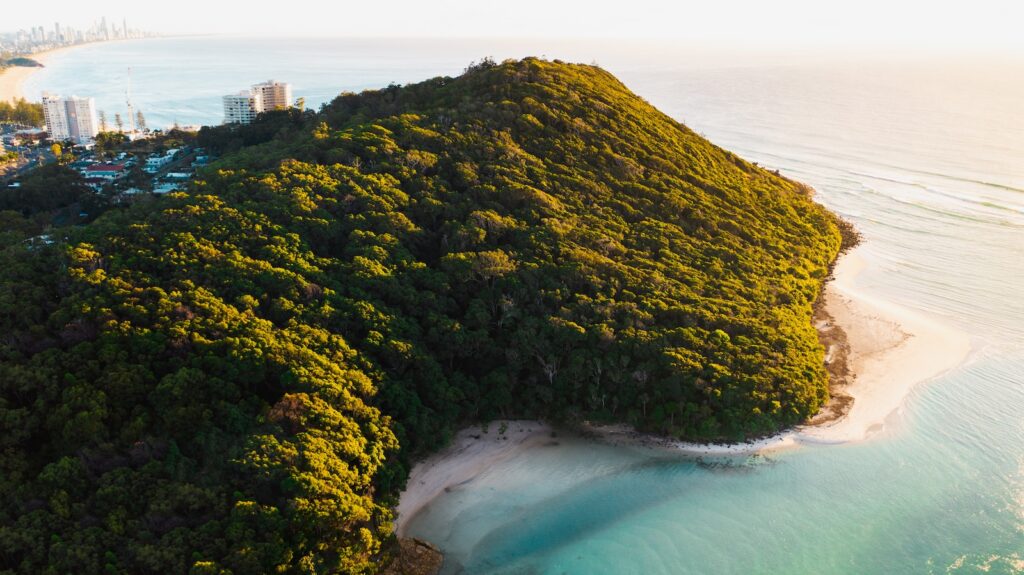 The Northern Territory and Tropical North Queensland have different climates from the rest of Australia. The wet season in the Northern Territory, encompassing Darwin and Kakadu National Park, lasts from November to April, bringing higher temperatures and tropical showers.
If you travel around this time, be prepared for the unique experience of witnessing magnificent thunderstorms and lush landscapes. The wet season in Tropical North Queensland, which includes Cairns and the Great Barrier Reef, overlaps with the summer months. When rainfall rises, this month provides an opportunity to see the region's beautiful flora and enjoy lower costs.
Experience the wet season
If you're looking for an adventure, consider visiting the Northern Territory or Tropical North Queensland during the rainy season. You'll be rewarded with gorgeous waterfalls, blooming flowers, and fewer tourists despite the rain.
Enjoy discounted prices
The wet season is considered the low season in certain places, resulting in more affordable hotels, tours, and attractions. Take advantage of the reduced costs and experience the natural beauty without the crowds.
Australia provides a fantastic backpacking experience all year, with each season giving a unique opportunity to discover the country's various landscapes and dynamic cities. Whether you prefer the warm summer beach vibes, the breathtaking fall colours, the snow-covered mountains of winter, or the flowering beauty of spring, there is a suitable season to come for every traveller. Consider the distinct seasons and their highlights when arranging your trip to make the most of your Australian vacation. Remember to check the weather, prepare appropriately, and always emphasise hiking safety.